L'Article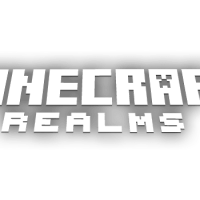 [News] Minecraft 1.7.5
Présentation
Salut tout le monde, Mojang vient de publier Minecraft 1.7.5,
vous pouvez donc dès à présent jouer en version 1.7.5 de Minecraft.
Fonctionnalités & modifications de Minecraft 1.7.5



Amélioration de Minecraft Realms !
Préparation pour de nouveaux pays.
Ajout des mini-jeux sur les serveurs. La map « normale » sera conservée.
Les maps disponibles actuellement sont :
– Cake Defense 2 par FVDisco. – Blocks vs. Zombies de SethBling. – The Walls par Hypixel. – Autospleef de SethBling. – Dash of Doom par Dragnoz.
Les serveurs 1.7.2/1.7.4 peuvent être rejoint par un client 1.7.5
Le Chicken jockey ne pondent plus d'oeufs et ne font plus lag.
Les maps disponibles actuellement sont :
Les maps disponibles actuellement sont :
Télécharger Minecraft 1.7.5



Mods & Textures pour Minecraft 1.7.5



Les Mots Clefs les plus recherchés :
telecharger minecraft 1 7 10 (152) -
Noter l'article
Les articles tendance du moment
Les commentaires