L'Article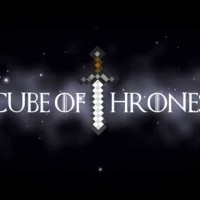 [Web Série] Cube Of Thrones
Depuis quelques temps déjà The-Minecraft.fr, votre site d'actualités Minecraft préféré a officialisé un partenariat avec Heavencraft Studio pour sponsorisé Cube of Thrones, mais qu'est-ce que Cube of Thrones ?
Le trailer
Cube of Thrones est une web-série Minecraft (vous vous en doutez) qui s'inspire de Game of Thrones (la série et les livres), la web-série se déroule non pas à Westeros mais à Heavencraft, qui est un serveur Semi-RP avec une histoire bien ancrée et des lieues époustouflants.
L'équipe de Cube of Thrones (la CoT TEAM pour les intimes) a décidé d'allier ce contexte plus que parfait avec cette histoire plus que palpitante. Bien évidemment, l'histoire est différente de l'originale de Game of Thrones.
La saison 1 est composée de 8 épisodes d'environ 10 minutes.
Les épisodes :
Noter l'article
Les articles tendance du moment
Les commentaires