L'Article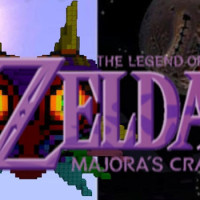 Zelda – Texture Pack pour Minecraft 1.8.3/1.8/1.7.10/1.7.2/1.5.2
Informations sur le Pack de Texture
Nom : Ocarina of Time and Majora's Mask Texture Pack
Auteur : Koa_Neuva
Version : 1.8
Résolution : 64x64 & 16x16
Présentation
Salut tout le monde, je viens aujourd'hui vous présenter un texture pack qui saura ravir petits et grands, mais surtout les inconditionnels de la série Zelda puisqu'il reprend les textures (adaptées pour Minecraft bien sûr) des jeux « Ocarina of Time » et « Majora's Mask ». Sortez les épées et les boucliers!
Je vous conseil d'aller faire un tour sur la map The Legend of Zelda – Le Retour de Ganon pour vous plonger dans l'univers de Zelda !
Images
Liens de Téléchargement
Méthode d'installation
Etape 1 : Téléchargez le Resource Pack ainsi que Mc Patcher.
Etape 2 : Lancez Mc Patcher, et cliquez sur Patch.
Etape 3 : Allez ensuite dans Démarrer puis Exécuter (Raccourci clavier: Windows + R), tapez %appdata% et cliquez sur OK.
Etape 4 : Cliquez ensuite sur .Minecraft et placez le fichier zip que vous avez téléchargé dans le dossier "resourcepacks".
Etape 5 : Lancez Minecraft, allez dans "Option" puis "Resource Packs" et sélectionnez votre Resource Pack.
Noter l'article
Les articles tendance du moment
Les commentaires