L'Article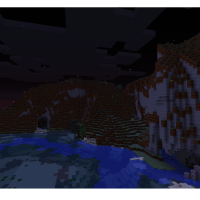 [1.9 pre5] The Miner's Pack (16x)
Informations
Le Pack de texture :  The Miner's Pack
La Résolution :  16x
L'auteur : Zubbarigamer2935
Version minecraft : 1.9 pre-release 5
Customisable : Non
Présentation
Bonjour à tous, voici un nouveau pack de texture que je viens de trouver sur un forum anglais, c'est le « Miner's Pack »… Et on ne peut pas vraiment le décrire car il a un style bien à lui. Il n'est pas fait pour les maps aventures ou pour vous plonger dans une ambiance sombre ou éclairée; le seul conseil que je peux vous donner c'est d'aller voir les screen's et éventuellement le topic de l'auteur.
Screens :
Les Liens
     The Miner's Pack        Topic Officiel   
Méthode d'installation
Etape 1 : Téléchargez le pack de texture.
Etape 2 : Allez ensuite dans Démarrer puis Exécuter (Raccourci clavier: Touche Windows + R), tapez %appdata% et cliquez sur OK.
Etape 3 :  Cliquez ensuite sur .Minecraft et déplacez le fichier zip de votre texture pack dans le dossier « texturepacks ».
Etape 4 : Lancez Minecraft, allez dans « Mods and Texture Packs » et sélectionnez votre pack de texture.
Noter l'article
Les articles tendance du moment
Les commentaires